SHANGHAI LANTIAN VALVE MANUFACTURING CO.,LTD.
上海蓝天阀门制造有限公司
Shanghai Lantian Valve Manufacturing Co., Ltd. was founded in 2003, formerly known as Shanghai Lantian high and medium pressure valve factory. It is a high-tech innovative enterprise with nearly 20 years of research and development, manufacturing, processing, sales and after-sales service of high and low pressure valves.
Shanghai Lantian Valve Manufacturing Co., Ltd. integrates product design and corporate culture with advanced vision and business philosophy, constantly strives for details, and pursues the theme of "novel design, exquisite technology and permanent practicality" of products, forming the inherent characteristics of products and becoming a unique landscape in the valve industry.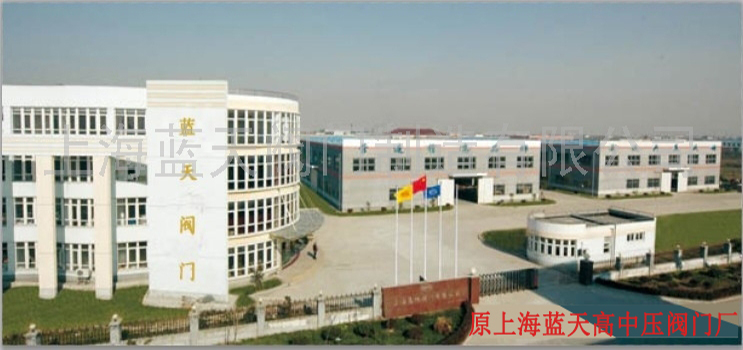 The products of Shanghai Lantian Valve Manufacturing Co., Ltd. include: Gate valve, stop valve, check valve, ball valve, butterfly valve, safety valve, power station valve, deepwater special valve, low temperature stop valve, low temperature check valve, low temperature emergency shut-off valve, LNG special valve, PTA special valve, black water valve for coal chemical industry, polysilicon special valve, metallurgy special valve, hydraulic control valve, HVAC special valve, special valve, etc. Users are all over Jiangsu, Zhejiang, Shandong, Beijing, Guangdong, Hubei and more than 20 provinces and cities, as well as Japan, Europe and the United States.
Design specifications and standards: GB industrial general valve, JB Machinery Department, Hg chemical industry department, API American Petroleum Institute standard, ANSI American national standard, AWWA American waterworks Association standard, JIS Japan, DIN Germany, BS UK, FOCT - national standard of the former Soviet Union, mil - cabinet military standard, ISO international valve standard, etc. Specification: dn3mm-dn6000mm, pressure: 0.1mpa-42.0mpa, temperature: high temperature up to 850 ℃, low temperature up to - 196 ℃, driving type: manual, electric, hydraulic, pneumatic, worm gear, electromagnetic, electromagnetic hydraulic, electric hydraulic, pneumatic, spur gear, bevel gear, etc.
The goal of Shanghai Lantian Valve Manufacturing Co., Ltd. is to solve the difficult problems of valve users. It always takes "quality and life synchronization" as the slogan, innovation and service as the goal, strength, profession, integrity and quality assurance to meet the users, provide all kinds of end users with the whole system solutions, and strive to become an international brand manufacturing enterprise.
Welcome new and old customers at home and abroad to visit and guide, negotiate cooperation, create brilliant!
QUALITY
_________________________________________________________________________
Our company has three production bases in SHANGHAI, WENZHOU and TIANJIN, with a standard workshop area of 40000 square meters directly used for production, about 400 sets of various precision processing equipment, which is divided into eight professional production workshops according to product varieties, to ensure the professional, stable and efficient production team. And has about 16000 square meters of finished product warehouse, with the largest domestic stock, the most comprehensive valve inventory reserves, always provide customers with high-quality spot, and create a "zero inventory" service platform for customers.
FACTORY IN SHANGHAI
Production workshop and warehouse in SHANGHAI
_________________________________________________________________________
FACTORY IN WENZHOU
FACTORY IN TIANJIN
CHECK
_________________________________________________________________________
CULTURE
_________________________________________________________________________
Core values: integrity, innovation and service
Enterprise core: integrity
Enterprise spirit: unity and hard work, development and truth-seeking, to meet users, scientific and technological progress.
Customers: to provide customers with professional products and services of high quality and maximum value, to win customers' understanding, respect and support with sincerity and strength.
Market: reduce procurement cost and risk for customers, and provide practical guarantee for customers' investment.
Development: pursue the goal of sustainable development and build it on the basis of customer satisfaction.
About "creating value for partners"
The company believes that all units and individuals that have cooperative relations with themselves, such as customers, suppliers, shareholders and employees of the company, are their own partners, and only through efforts to create value for the partners, can they reflect their own value and achieve development and success.
On "honesty, tolerance, innovation and service"
The company believes that honesty is the basis of all cooperation, tolerance is the premise to solve problems, innovation is the weapon to develop business, and service is the basis to create value. The company will adhere to continuous improvement, meet customer expectations, ensure quality first, and expand the global market.